The Perfect Door for Your Next Home Remodel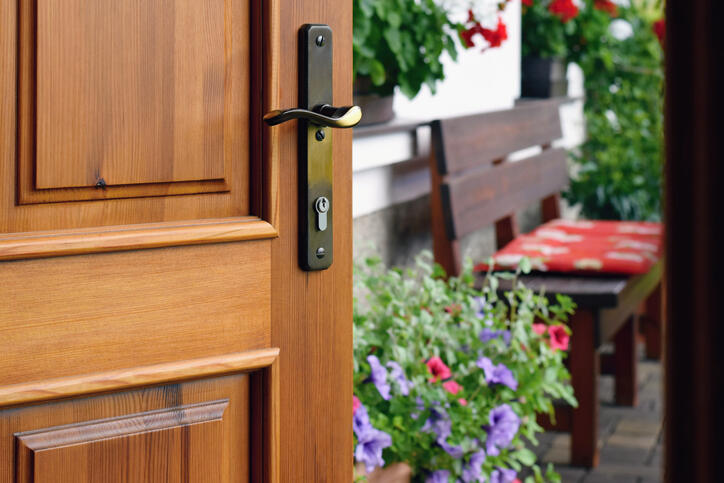 Choosing the right entry replacement doors for your home is no easy feat. There are numerous things to consider, from the material that the door is made of to the different styles available. It's virtually impossible to not get overwhelmed by the sheer number of options. So, what is the right entry door for you? What are your options?
Selecting the Door Material
As we mentioned before, choosing the material of which the door is made is one of the most important things to consider when selecting a new replacement door. But in order to select the material, you will need to consider a couple of things:
– Climate: If you live in a humid climate, such as in Florida, wood may not be the best material for you. They are susceptible to shrinking, swelling, and warping which ultimately leads to them needing to be replaced a lot more often than other, more durable door types. For doors that are constantly exposed to sunlight, aluminum doors may not be your best option either. Aluminum is a very good conductor of heat, so new aluminum doors can make the interior of your home several degrees warmer during the summer. Choosing the appropriate door material for your climate is instrumental in getting the most out of your doors.
– Security: One of the main purposes of your entry door is security. It needs to protect you, your loved ones, and your belongings from anything and everything that may occur, whether it's intruders or natural disasters. If you live in an area with a high crime rate, for example, you may want to consider steel or fiberglass doors, as these door types are some of the safest you can find on the market. If you live in an area that's constantly being hit by hurricanes, fiberglass doors may be the right choice for you given their water resistance.
Different Door Material Types
Now that you've taken into consideration some of your needs with a new replacement door, we can start narrowing down your options from the following list of door material types: – Aluminum: Aluminum doors require less maintenance than other doors, but they are not energy efficient in the slightest. There are other door types on the market that are both low maintenance and energy-efficient.
– Steel: Steel doors are a great option if security and durability are at the top of your list of priorities. But if you're worried that you will be sacrificing aesthetics for security, worry not! At ARMORVUE Window & Door, we carry numerous beautiful options and we can even custom design your door to match your vision for your home.
– Wood: While wood doors are the most common door type, it's not one that we would recommend. They are not very durable or energy-efficient, and they are less secure than other door types. Most people typically only choose wood doors for the authenticity of the appearance, though several other door types that we carry do a phenomenal job at replicating the look of a wood door without the drawbacks.
– Fiberglass: Fiberglass doors offer superior protection and strength, as well as water resistance. They're low maintenance and can withstand tremendous impacts. On top of that, they come in a wide variety of styles to match any home.
Door Styles from ARMORVUE
Once you have selected the door material, you can then start designing and customizing your new replacement door. At ARMORVUE, we have a number of door styles from which you can choose, including:
– Classic
– Contemporary
– Old World
– Eclectic
– Modern
– Craftsman
But your options don't end there. Whether you want solid panel doors or doors with glass to allow more natural light to come into your home, we have countless options for you. For one, we have solid panel doors that can be ordered in flush, 6 panel, plank 2 panel arch, shaker, and 3 panel fir. In terms of glass options, we have full light, ¾ light, half-light, ¼ light, sidelight, and transom options. The glass itself can come as textured, hammered, beveled, waved or streamed. And these are just a few of the options available to you through ARMORVUE Window & Door.
No matter the style or architecture of your home, at ARMORVUE Window & Door, we can customize your new shoes to perfectly match your vision.
Still Uncertain? Call the Experts
If you're still uncertain about which door type or style is right for you, just call the experts at ARMORVUE Window & Door. Our factory experts are well versed in all door options and can help you choose the perfect door for your home remodel that fits your needs and your desired style easily and efficiently. Give us a call or fill out one of our online forms to schedule a free in-home consultation and estimate!
Get Started Now With A
Free Quote!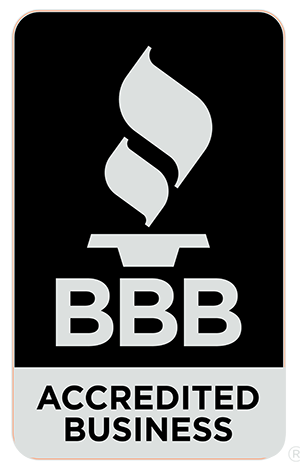 Get Started Now
"(Required)" indicates required fields

Proudly Made In The Usa
We support our troops. Please ask about our veterans discount.
Our Process

1. Schedule Appointment
Visit our website or give us a call us to schedule a free in-home estimate.

2. Project Consultation
You'll meet with an ARMORVUE specialist to discuss which products and designs are best for your home.

3. Pre-Install Inspection
Our measurement technician will visit your home before your project begins to ensure your installation is a success.

4. Installation
Our licensed technicians will expertly install your project so you can enjoy your investment for years to come.

5. Satisfaction
Your satisfaction is our guarantee and that's why we're proud to offer our customers a lifetime limited transferable warranty.