How To Prepare For Hurricane Season
If a hurricane comes our way, will you be ready?
Hurricane Safety: Windows & Doors
Your windows and doors are the weakest portions of your home and most susceptible to damage from debris during a hurricane. Your windows are also susceptible to shattering under the force of hurricane-force winds, as is the glass on your doors.
There are various theories out there on how to protect your windows during a hurricane, such as cracking them open to stabilize air pressure or taping a big "X" on the window to keep it from shattering. Others may even say that only windows & doors facing the water need to be protected. Unfortunately, none of these are true. Cracking open a window can add air pressure inside your home, putting additional stress on your windows, doors, and roof. This may even cause your roof to blow right off. Taping a big "X" on your windows will just keep sharp, dangerous shards of glass held up by tape, which you will eventually have to take down at the risk of injuring yourself. As for the theory that only windows and doors facing the water should be protected, that's simply not true. Hurricanes spin, and it's entirely possible for them to hit you from all sides. All your windows need to be protected.
While you have various options on how to protect your windows, such as covering them with plywood, most of these options will either void any manufacturer's warranty your windows may have, and/or they are completely inconvenient and a hassle to deal with on even an annual basis, and/or they will not provide you with the true protection you will need come hurricane season.
Your best option is to replace your current windows with hurricane-impact windows.
Not only will these windows protect you from hurricanes during hurricane season, they will also protect you from intruders all year round. Our windows are made to withstand tremendous impacts head-on, without breaking and leaving your home vulnerable. Now that isn't to say that these windows will never shatter. At truly tremendous forces, these windows will shatter. However, they are designed with a layer of polymer between the glass that will keep the window intact and your home protected
While some hurricane protection window options completely obstruct and eliminate your views and leave you in complete darkness inside your home once they're put in place, hurricane windows will not. You'll have the same views as you get all year round: no obstruction, and no darkness. There's also no prep work involved with hurricane windows after they have been installed. Unlike hurricane shutters or plywood, you won't have anything to put up and take down year after year. If you go out of town and a hurricane hits, you will still be able to enjoy yourself because you'll know that your hurricane-impact windows will protect your home.
Other Hurricane Safety Tips
While protecting your windows and doors is a major part of preparing for hurricane season, there are other things you can do to keep you and your loved ones safe. For one, make sure you plan your evacuation route well ahead of time. Know where you are going to go, what routes you're going to take, and what you're going to do with your pets.
You should also keep a hurricane supply kit. We recommend a 3-day supply of drinking water for everyone, first-aid supplies, non-perishable food that you don't have to refrigerate or cook, a portable NOAA weather radio, basic tools such as a wrench and/or a hammer, a flashlight with extra batteries, dry matches, candles, any prescription drugs you need, and all important documents. Also, if you are told to evacuate, make sure you take these supplies with you.
You should also take inventory of your personal property. In the case your home gets damaged by the hurricane, this will help speed up the claims process, substantiate losses for income tax purposes, and will be helpful if you need to apply for disaster aid. Make sure the inventory list is added to the stack of important documents you will be taking with you.
Are You Interested In Replacing Your Windows or Doors? Get a Free Quote
If you are interested in learning more about our hurricane impact windows and replacement doors, give us a call today or fill out one of our online forms for a free in-home consultation, and a free estimate.
Get Started Now With A
Free Quote!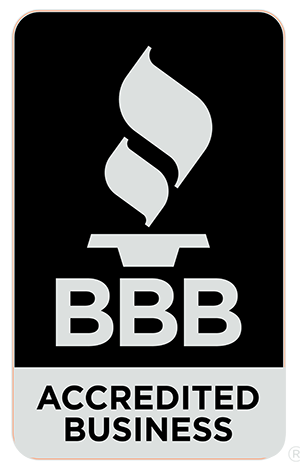 Get Started Now
"(Required)" indicates required fields

Proudly Made In The Usa
We support our troops. Please ask about our veterans discount.
Our Process

1. Schedule Appointment
Visit our website or give us a call us to schedule a free in-home estimate.

2. Project Consultation
You'll meet with an ARMORVUE specialist to discuss which products and designs are best for your home.

3. Pre-Install Inspection
Our measurement technician will visit your home before your project begins to ensure your installation is a success.

4. Installation
Our licensed technicians will expertly install your project so you can enjoy your investment for years to come.

5. Satisfaction
Your satisfaction is our guarantee and that's why we're proud to offer our customers a lifetime limited transferable warranty.
Areas We Serve
Broward County
Indian River County
Martin County
Palm Beach County
St. Lucie County
Charlotte County
Collier County
Lee County
Brevard County
Lake County
Orange County
Osceola County
Seminole County
Volusia County
Charlotte County
Manatee County
Sarasota County
Hernando County
Hillsborough County
Pasco County
Pinellas County