Enhance Your Outdoor Living Areas in Tampa, FL with a New Screen Room or Sunroom
Tampa Screen Rooms
A Screen Room is the perfect complement to your Tampa home. The durable screens keep out some of the hot sun, pesky insects, and other less pleasant Central Florida elements while allowing you to still feel like you are sitting outside. Inside your Screen Room, you'll still be able to smell the scents of the outdoors, feel the breeze, and hear the wildlife. Screen Rooms give you wide open views of your natural surroundings.
At ARMORVUE Window & Door, we offer durable Screen Rooms that can easily adapt to your home. Our experts can install it beneath an existing roof and on a variety of foundations. You have a choice of white, almond, or bronze color. Enjoy the protection of a new Screen Room. It will feel like a natural addition to your home's living space.
Tampa Sunrooms
Do you want to see more of the outdoors while remaining indoors? The full window panels of our Sunrooms let in the Florida sunshine while protecting you from the heat, bugs, wind, and other elements. A Sunroom from ARMORVUE Window & Door is strong, yet elegant. The doors and windows feature hurricane impact resistant glass, and the frames are made of premium-grade aluminum. We can install a Sunroom of nearly any dimension, fitting it over your existing porch or deck and adapting it to an existing roof. Match your home with high-quality finishes that come in white, almond, or bronze.
You can use a Sunroom as a private luxury retreat attached to your home. Watch a full view of the sunset from the comfort of your protected Sunroom. Entertain friends and family in style, let your children or grandchildren play in a safe, protected area, or install a hot tub in your Sunroom. A new Sunroom is a beautiful addition to any home, and it gives you more space to live indoors while enjoying the outdoor views.
Ask for a Free Quote Today
Right now is a great time to contact ARMORVUE Window & Door and ask for a free quote on a new Screen Room or Sunroom. We will schedule a consultation in your home or in our showroom. We will answer your questions and let you know more about the options available to you and your Tampa home. Our skilled craftsmen will professionally install your new structure, so you can enjoy it for years to come.
Call us at 813-734-2260. Our Tampa showroom is located at:
6018 Jetport Industrial Blvd. Building 516 Tampa, FL 33634.
If you prefer, you may contact us online using our online form. We will contact you back to set up a time for your free consultation and quote.
Get Started Now With A
Free Quote!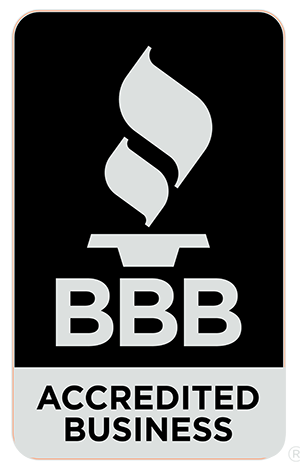 Get Started Now
"*" indicates required fields

Proudly Made In The Usa
We support our troops. Please ask about our veterans discount.
Our Process

1. Schedule Appointment
Visit our website or give us a call us to schedule a free in-home estimate.

2. Project Consultation
You'll meet with an ARMORVUE specialist to discuss which products and designs are best for your home.

3. Pre-Install Inspection
Our measurement technician will visit your home before your project begins to ensure your installation is a success.

4. Installation
Our licensed technicians will expertly install your project so you can enjoy your investment for years to come.

5. Satisfaction
Your satisfaction is our guarantee and that's why we're proud to offer our customers a lifetime limited transferable warranty.
Areas We Serve
Broward County
Indian River County
Martin County
Palm Beach County
St. Lucie County
Charlotte County
Collier County
Lee County
Brevard County
Lake County
Orange County
Osceola County
Seminole County
Volusia County
Charlotte County
Manatee County
Sarasota County
Hernando County
Hillsborough County
Pasco County
Pinellas County