Enhance Your Orlando, FL Home with a Customized Screen Room or Sunroom
Orlando Screen Rooms
Imagine all the benefits a new Screen Room can bring to your home in Orlando. The screens provide a level of protection from the weather, sun, insects, and other Central Florida pests while allowing you to see unobstructed views of your surroundings, hear the birds and the sound of rain, and feel the Florida breezes. Screen Rooms from ARMORVUE Window & Door are designed for durability and adaptability. We can install a Screen Room under an existing roof, so it looks great with your current home. The Screen Rooms are also easy to adapt to a variety of different foundation types. Choose from three colors: white, almond, or bronze.
If you want an outdoor living structure that is a good mix of outdoors and indoors, then you should seriously consider a Screen Room. The stunning views from inside are easy to enjoy thanks to added protection against mosquitoes and other bugs that might normally drive you back indoors.
Orlando Sunrooms
Sunrooms are perfect for homeowners who want wide views of their outdoor surroundings while also enjoying the luxuries of an indoor room. ARMORVUE Window & Door Sunrooms are both lovely and sturdy. The doors and windows are made of hurricane impact-resistant glass. The premium-grade aluminum frames easily adapt to whatever size or shape of the room you want to build. We can professionally install them over your existing porch or deck. Choose from white, almond, or bronze finishings that are high quality and meant to look great for years to come.
Can you imagine a new Sunroom in your Orlando home? These strong glass rooms are great for hot tubs, breakfast rooms, entertaining, and more. You and your family will love the way it brings you closer to nature and extends your home's total living space. Get started now, and you can soon be enjoying more of the outdoors from the comforts of a new Sunroom.
Get a Free Quote for Your New Outdoor Living Structure
ARMORVUE Window & Door is proud to offer a free in-home or showroom consultation and a free quote for a new Screen Room or Sunroom. During your consultation, you'll learn more about our high-quality options and how they can adapt to your Orlando home and backyard. We will also tell you more about our professional installation.
Let us know which option you are interested in by giving us a call at 407-839-7655. Our Orlando showroom is located at:
8249 Parkline Blvd. Suite 400/500 Orlando, FL 32809.
You can also express your interest by filling out our convenient online form. We'll get back to you quickly to schedule your free consultation and quote.
Get Started Now With A
Free Quote!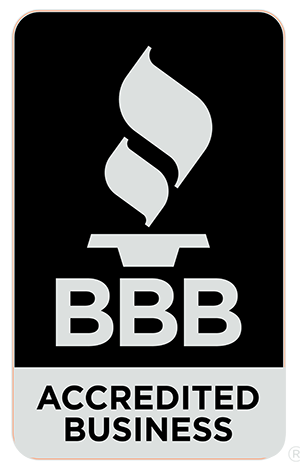 Get Started Now
"*" indicates required fields

Proudly Made In The Usa
We support our troops. Please ask about our veterans discount.
Our Process

1. Schedule Appointment
Visit our website or give us a call us to schedule a free in-home estimate.

2. Project Consultation
You'll meet with an ARMORVUE specialist to discuss which products and designs are best for your home.

3. Pre-Install Inspection
Our measurement technician will visit your home before your project begins to ensure your installation is a success.

4. Installation
Our licensed technicians will expertly install your project so you can enjoy your investment for years to come.

5. Satisfaction
Your satisfaction is our guarantee and that's why we're proud to offer our customers a lifetime limited transferable warranty.
Areas We Serve
Broward County
Indian River County
Martin County
Palm Beach County
St. Lucie County
Charlotte County
Collier County
Lee County
Brevard County
Lake County
Orange County
Osceola County
Seminole County
Volusia County
Charlotte County
Manatee County
Sarasota County
Hernando County
Hillsborough County
Pasco County
Pinellas County