Easy Outdoor Access With Premier Patio Doors
The ARMORVUE Difference: New Fort Myers Patio Doors
Arguably the most common door replacement requests we get in the Fort Myers area are patio door replacements. Functionality aside, Fort Myers homeowners choose to replace their current patio doors with new replacement patio doors for a myriad of reasons. Aesthetics are often the first thing that comes to mind. Maybe you are looking for a new door design, or maybe you're looking for greater unobstructed views and more sunlight in that living area. Fort Myers homeowners also choose to replace their patio doors for energy efficiency and increased savings due to lower energy bills each month. If noise pollution is a concern, our doors feature impressive noise-reduction technology. Our doors also boast several advanced security features that will protect your home from intruders and severe weather, even hurricanes.
Then again, maybe functionality is a big issue for you. Between your front door and your patio door, your patio door is likely to get more usage than your front door. Unfortunately, this means that your patio door will also get worn out faster. Over time, it can get harder and harder to operate your current doors. So maybe you'd like to switch your current patio doors with the same style, but of a higher quality that's easier to operate and will last longer. Maybe you would like to replace your sliding patio door with new French doors that may be slightly easier for you to open. Or maybe your current patio door requires too much room and limits your decor options and you're looking for new sliding patio doors that require significantly less room to open and close. No matter what your reasoning for wanting to replace your current patio door is, the experts at ARMORVUE Window & Door will take care of everything for you, from permits to final inspection. That's all part of our Gold Standard Installation and our complete dedication to providing only the best customer service. But that's not the only advantage you get from working with the top patio door replacement company in Fort Myers.
If you have no lifetime transferable warranty on your current doors, you will likely find yourself investing in replacing your patio doors more than once. That is part of the reason why so many Fort Myers homeowners turn to ARMORVUE Window & Door for their new replacement patio doors. If you replace your current doors with one of our replacement doors, you will never have to worry about them again. We offer comprehensive lifetime limited transferable warranties on all of our products and services. We have also partnered with the leading door manufacturers in the country, which enables us to offer you the highest quality doors at the lowest prices possible, among several other benefits.
Get More Information on Our Selection of High-Quality Patio Doors
Learn more about our patio doors and what we can do for you! Give us a call today at (239) 789-0725 or fill out our easy online form to request an appointment for your free, no-obligation estimate!
Get Started Now With A
Free Quote!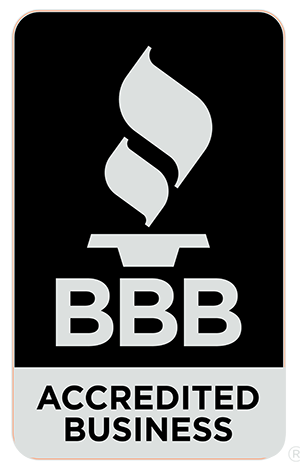 Get Started Now
"*" indicates required fields

Proudly Made In The Usa
We support our troops. Please ask about our veterans discount.
Our Process

1. Schedule Appointment
Visit our website or give us a call us to schedule a free in-home estimate.

2. Project Consultation
You'll meet with an ARMORVUE specialist to discuss which products and designs are best for your home.

3. Pre-Install Inspection
Our measurement technician will visit your home before your project begins to ensure your installation is a success.

4. Installation
Our licensed technicians will expertly install your project so you can enjoy your investment for years to come.

5. Satisfaction
Your satisfaction is our guarantee and that's why we're proud to offer our customers a lifetime limited transferable warranty.
Areas We Serve
Broward County
Indian River County
Martin County
Palm Beach County
St. Lucie County
Charlotte County
Collier County
Lee County
Brevard County
Lake County
Orange County
Osceola County
Seminole County
Volusia County
Charlotte County
Manatee County
Sarasota County
Hernando County
Hillsborough County
Pasco County
Pinellas County