How Impact Doors Help You Hurricane Prep
Securing your home and stocking up on essentials are important preventative measures for surviving a hurricane. However, you can do plenty more. Whether you plan on leaving or staying when the next storm arrives, your home must be comprehensively protected. Impact doors are fundamental to safeguarding everything you love and value.
Impact Doors Protect Your Most Valuable Asset
Take a moment to think about all the money you've poured into your home. Letting a hurricane erase all of your hard work and your financial sacrifices would be a terrible injustice. You can do your part to protect your home and your family by adding impact glass doors and windows. Impact doors have three unique layers, one on the interior, one along the exterior and a middle layer consisting of durable plastic that undergoes a lamination process for enhanced security. Even if the exterior glass layer breaks, the inner layer will hold strong, ultimately protecting everything you value and cherish. This is the sturdy and reliable door you need to prevent flying debris from breaking through and ruining your living space.
Protection Against Powerful Wind
Oftentimes, it is the wind from hurricanes, rather than water, that causes the most damage. Impact doors can withstand winds around 150+ miles per hour, meaning they will protect your home during a hurricane. Even if a category 5 hurricane moves through Florida, your impact door's second and third layers will likely remain intact throughout the entirety of the storm as well as the immediate aftermath. This is the reliable door every homeowner needs.
Less Maintenance and a Longer Lifespan
Think back to all the doors your homes have had in the past. If you are like most homeowners, you have replaced several doors or at least desired to do so because of wear and tear, physical blemishes, and other faults. Impact doors have three rigid layers that prevent the structure from gradually wearing away, ensuring the door remains standing even if the outside layer of glass shatters due to a powerful impact.
Enhanced Security
There are opportunists in Florida and other coastal states who will venture through hurricane-ravaged areas looking for homes and businesses to loot. If you head north or west when the next hurricane arrives and your home's doors end up cracked or otherwise compromised as a result of the storm, looters will have access to your belongings. Opt for an impact door with three layers of security and you will rest easy knowing your valuables are well-protected.
Impact Doors Reduce Noise Pollution
If you are sensitive to noise or live in an area with a lot of activity, you shouldn't have to learn to live with noise pollution. Impact doors have three layers, meaning they are thick to the point that they keep the vast majority of outdoor noise outside rather than letting it move through into your peaceful living space.
Contact ARMORVUE Today
Our impact doors are an essential component of your storm preparation. If you do not yet have an ARMORVUE door installed at your home or if you would like to add another, contact us today to find out more about our windows/doors and schedule your free in-home estimate or appointment in our beautiful showroom.
Get Started Now With A
Free Quote!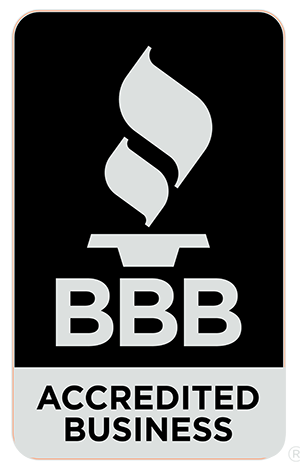 Get Started Now
"(Required)" indicates required fields

Proudly Made In The Usa
We support our troops. Please ask about our veterans discount.
Our Process

1. Schedule Appointment
Visit our website or give us a call us to schedule a free in-home estimate.

2. Project Consultation
You'll meet with an ARMORVUE specialist to discuss which products and designs are best for your home.

3. Pre-Install Inspection
Our measurement technician will visit your home before your project begins to ensure your installation is a success.

4. Installation
Our licensed technicians will expertly install your project so you can enjoy your investment for years to come.

5. Satisfaction
Your satisfaction is our guarantee and that's why we're proud to offer our customers a lifetime limited transferable warranty.